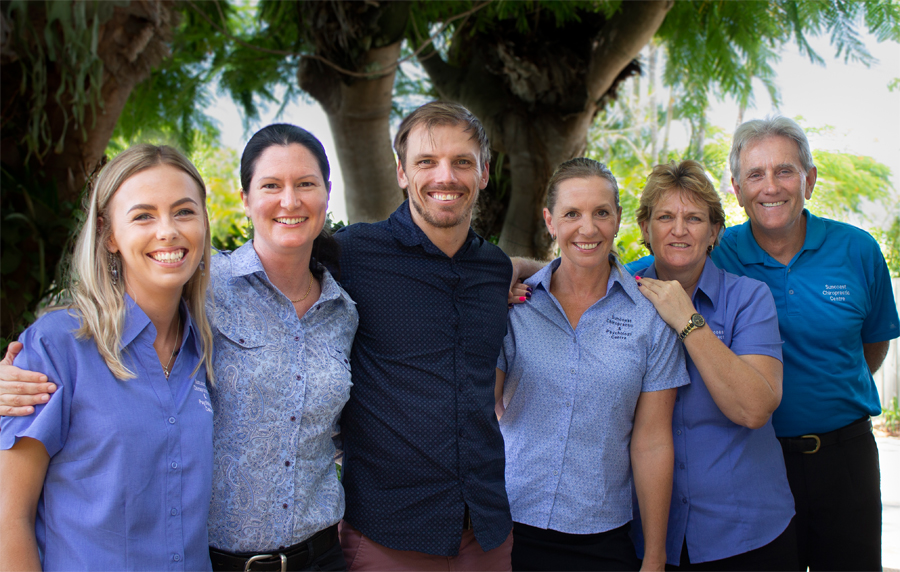 Meet the team! At Suncoast Chiropractic, We are a team of enthusiastic health professionals who are dedicated to provide the very best in chiropractic care.

Dr Julian Jenkyns
Chiropractor: BSc (Chiro). M.Chiro. D.A.C.N.B.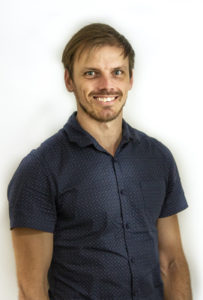 Julian loves getting involved with all sports, and all activities of life, from athletics, cycling, rugby, soccer, hockey, sailing, dancing, tennis and squash. His latest passion is cross-fit and kite surfing. As a result of being involved with all of these adventurous sports he has a passion for helping other people with similar interests as well as growing families.
Dr Julian is a Diplomat of the American Chiropractic Neurology Board, and member of the Australian Chiropractic Association. After completing his Masters of Chiropractic at Macquarie University in NSW, he continued to study in the field of Functional Neurology and has gained significant insight into understanding the intricate functioning's of the brain, spinal cord and peripheral nervous system.
Julian has a range of skills and techniques, which he uses to improve the function of his client's nervous system and ultimately, improve their health.
Julian believes in order to achieve peak performance and optimise movement patterns, you must improve the brain's communication to the body.
As part of his Functional Neurology training, Julian can work with clients to lessen migraines, improve balance, and improve their overall health and wellbeing. There is a growing amount of evidence that suggest therapies which improve brain function may also improve all of the systems in the body, such as digestion, respiration, and immune function.
Dr Kathryn Rock
Chiropractor: B. Sc. (Chiro), M.Chiro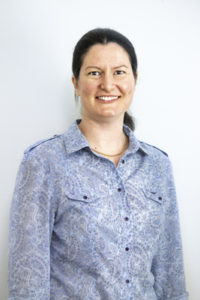 Kathryn is proud to be a third generation chiropractor. She obtained her Masters of Chiropractic at Macquarie University in Sydney. Kathryn is passionate about helping your body to help itself. Since she grew up with chiropractic care, she has seen real health benefits in people of all ages (multi-generational).
Kathryn understands that health in the real world can be a challenge, especially in this technological age. She enjoys assisting people in the education of their lifestyle choices and how that affects their health triad. This includes your physical, chemical and emotional health areas. Kathryn enjoys the diversity of chiropractic, especially the brain/body relationship and how that relates to posture.
Kathryn has practiced in both city and country clinics. She has been on the Sunshine Coast for over ten years and thoroughly enjoys this beautiful area of Queensland.


Dr Mark McEwan
Chiropractor: B. AppSc. (Chiro), DipAppSc. (Human Biol), DipAppSc (Chiro), Dip N.B.C.E, CCSP, ICSSD, FACC

Mark graduated from RMIT University in Melbourne before moving to St Mary's, Sydney. Mark has over 38 years experience as a Chiropractor.
He has special interests in treating children (Paediatrics) and sports injuries and has post graduate training in both these areas and recently completed training for "dry needling" to assist with his care of patients.
Mark has served on the Executive of the Chiropractors Association including as President of the QLD branch, chaired the Chiropractors Registration Board of QLD and sat on the Chiropractors Registration Board of Australia where he chaired the Registration Notification and Compliance Committee. He currently sits on the Executive of Chiropractors Association of Australia (National) board as a director and also is a member of the CQUniversity Chiropractic Program Reference Committee. He has been awarded membership as a fellow of the prestigious Australian College of Chiropractors in recognition of his service to the profession. Mark has lived in Caloundra for 24 years and is married with 4 adult children.  He is passionate about helping our community through chiropractic care, golf and snow skiing.
Jacqui Noffke
Practice Manager

I have been a member of the Suncoast Chiropractic for over 10 years, and seen many faces come and go and come back again. I love the connection I have with all our clients and am happy to greet them with a smile on every visit.
Emma Styles
Receptionist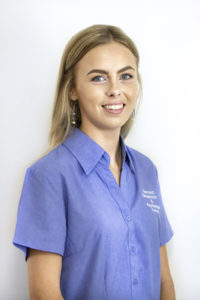 I'm Emma! One of the happy and friendly administration staff that you will meet at Suncoast Chiropractic clinic. To add a little about myself, my loves are the sunshine, gardening and the outdoors.
Narelle Kean
Receptionist

As the new kid on the block, l am having a great time learning the ropes from the fantastic team at Suncoast Chiropractic. I'm looking forward to getting to know everyone better.